"Teacher Features" were an item we were going to start back in 2016 and never quite got around to doing.  Because I (as founder and previously as director) am starting to take a backseat in daily operations at Toa Nafasi and allow the local community to take over (an indicator of true development!), I thought it would be a good time to reignite this concept and who better to begin with than the indomitable Rose Assey, our newly minted Head Tutor at Magereza Primary School.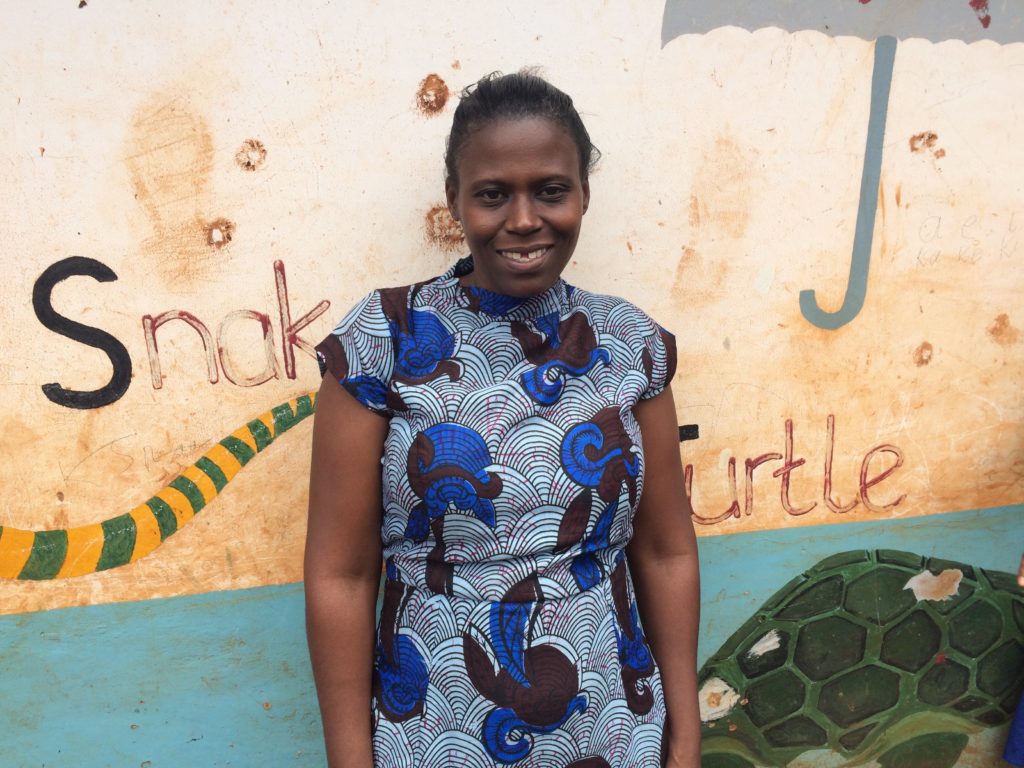 Here is Rose in her own words with my translations in italics!
Naitwa Rose Joseph Assey.
My name is Rose Joseph Assey.
Nina miaka 32.  Nina watoto wawili.  Ninaishi Msaranga na watoto wangu.  Bado sijaolewa.
I am 32 years old.  I have two children.  I live in Msaranga with my children.  I am not yet married.
Katika familia yetu tupo nane.  Kwa bahati mbaya alifariki baba yangu mwaka 2004.
In our family, we are eight people.  By bad luck, my father passed away in 2004.
Elimu yangu ni kidato cha nne.
My education is through Form Four.
Toa Nafasi niliifahamu kupitia Mwalimu Temba.  Alinieleza kuhusu mradi jinsi unavyotoa huduma zake.  Nilifurahi sana nikamwomba ikitokea nafasi anijulishe.
I got to know Toa Nafasi through Teacher Temba.  She explained about the project and the way in which it provides services.  I was so happy I asked her if an opportunity opened up, she should let me know.
Mwaka 2016 nilifanikiwa kujiunga na Toa Nafasi nilifurahi sana kupata nafasi hiyo.
In 2016 I was able to join Toa Nafasi and I was so happy to get that position.
Mradi wa Toa Nafasi ni mzuri sana kutokana na mafanikio yake.  Umefanikiwa kufundisha watoto wanaojifunza polepole darasani.
The Toa Nafasi Project is very good due to its successfulness.  It successfully teaches children who learn slowly in the classroom.
Umefanikiwa kutoa matibabu kwa wenye magonjwa.  Umefanikiwa kutoa matawi na kuongeza ajira kwa walimu kwani mwanzo kulikua na kituo kimoja ambacho ni Msaranga kilianzishwa na boss Sarah.
It has succeeded in providing treatment for sick children.  It has succeeded in branching out and increasing employment for teachers because in the beginning there was only one center at Msaranga that was established by our boss, Sarah.
Mradi ulikua na mwalimu na mwalimu mmoja marehemu Vumi.  Kwa sasa una walimu 13.
The project grew up with one teacher, the late teacher Vumi.  For now there are 13 teachers.  [This was written in 2016, mind you, we now have 28 teachers due to our latest expansion!!]
Toa Nafasi inasaidia sana kwani naweza kuendesha familia yangu na kusaidia ndugu zangu ambao hawana uwezo.
Toa Nafasi is very helpful as I can run my family and help my relatives who are not capable.
Namshukuru sana Sarah, mungu ambariki.  Nafurahia kua Toa Nafasi.
I thank Sarah a lot and may God bless her.  I am happy for Toa Nafasi.
Watoto wengi sasa wanaweza kusoma na kuandika na kuhesabu.  Watoto wenye magonjwa mbalimbali wamepelekwa Gabriella kwa matibabu na uchunguzi wa kina lengo ni kutatua matatizo yao.
Many children now can read, write, and do mathematics.  Children with various illnesses have been taken to Gabriella for treatment and observation with the goal of solving their problems.
Wanajamii wamefurahi sana na huduma tunazotoa kwani wasinge kuwa na uwezo wa kuyafanya hayo yote.
The community is very happy with the services we offer because they would not have the capacity to do it all.
Mradi wa Toa Nafasi ni mzuri, wazazi wengi hawana uwezo wa kuwasaidia watoto wao kama mradi unavyofanya.
The Toa Nafasi Project is good, many parents are unable to help their children in the way the project does.
Toa Nafasi hoyeeee….
[This is a typical Rose A. thing to do – it's like a little song or shout-out….😉]
Hapa kazi tuu….
[This is President Magufuli's slogan which we have adopted at Toa.  It means "here we just work."]
Mwenyezi mungu mbariki Sarah mradi huu uzidi kukua.
Almighty God bless Sarah, this project is really growing!  [I wonder if she knew back in 2016 just how much we would grow?!]
I'll be posting more "Teacher Features" on the blog over time, so do stay tuned!