The word for a sunflower in Swahili is alizeti and you see them all along the sides of the road in Tanzania, farmed for their oil.  In the West, certain sunflowers are called "black-eyed Susans" denoting their dark fuzzy centers surrounded by bright yellow petals.
This week, The Toa Nafasi Project was gifted with our own Susan, not black-eyed however, but green!  Susan Goodwillie is an American woman who has been living in Nairobi the past couple of years working as a program coordinator for the Flone Initiative which is an organization that aims to provide safe spaces for women, particularly in transportation.  During her time with Flone, Susan provided technical advice on organizational capacity building, helped with staff management, and worked on proposal writing and resource mobilization.
After two years with Flone, Susan isn't ready to quit EA just yet, but wants to flex her muscles and move around the region – something I regretfully never really did – so she is coming to Kilimanjaro to step into a new role, that of Strategic Consultant at The Toa Nafasi Project.  She'll continue to be based in Nairobi but come to Moshi periodically and provide support to the local leadership as well as work remotely with me and Carla on grants and fundraising.  (Sadly, Allison Taylor has said goodbye to us this year in order to pursue some new opportunities in Australia where she has been based for the last year or so.  Kwa heri Allison na ahsante sana kwa kila kitu!)
Since Toa's core programming is already pretty strong, Susan will be coming in from a more top-down approach, making herself useful in the areas of strategy and sustainability.  Some of the issues she'll be tackling during her time with Toa will be strategic planning, developing tools for greater advocacy and impact, advancing our existing M&E protocols, and building partnerships and networks for the future.
Susan comes to us with a background in social work, having spent many years working on advocacy for marginalized people with mental health issues on the East Coast of the United States.  I expect she'll have just the right mix of empathy and altruism to pull off working with us at Toa!
Check out some photos of Susan (and her green eyes) on her first trip to Moshi back in September, and join me in welcoming Susan to The Toa Nafasi Project!!
With Doreen Ulomi at Msandaka Primary School
From left: Linah Peter, Hyasinta Macha, Augustino Valerian, and Susan Goodwillie at Jamhuri Primary School
With Sia Mtenga and Doreen Ulomi at Msandaka Primary School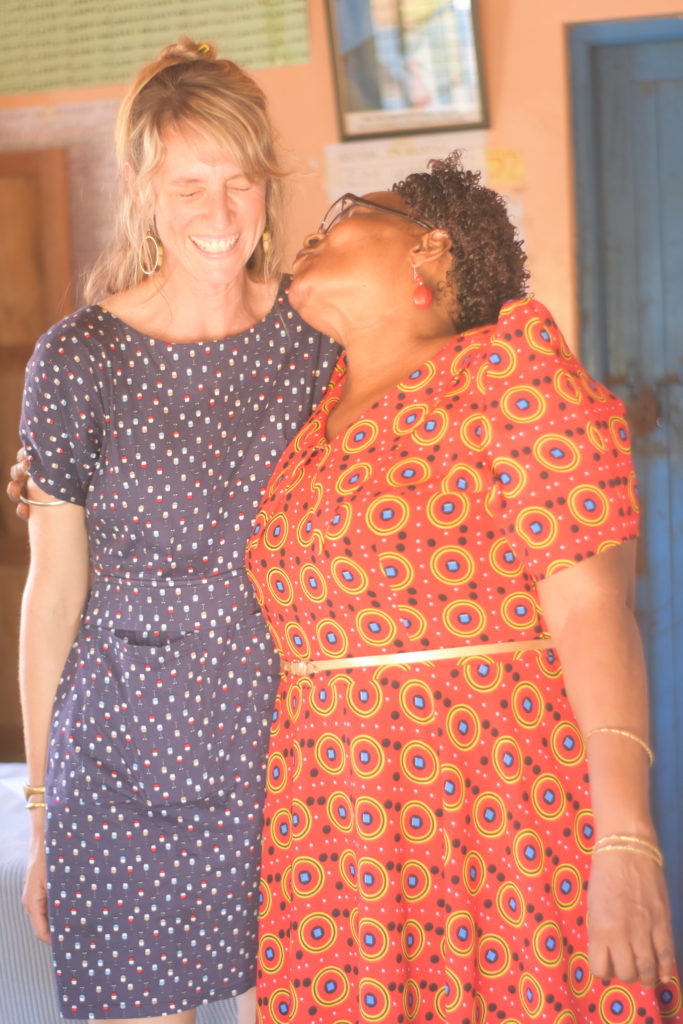 Clearly beloved by Headmistress Mashari at Jamhuri Primary School
With some Toa students in the tent-as-classroom at Mnazi Primary School
From left: Nelly Lyatuu, Rose Chacky, Susan Goodwillie, Dorcas Laizer, and Hyasinta Macha at Mnazi Primary School